Frequently Asked Questions
Is regular maintenance required by the manufacturer to keep up warranties?
Most manufacturers require a yearly maintenance performed by a professional HVAC company to maintain most warranties. To your benefit, we offer a 10-year maintenance agreements with any new system purchase.
Radio interview about how we got started: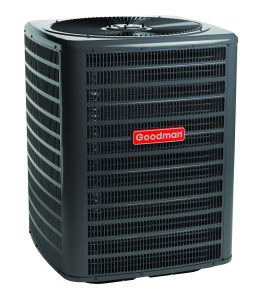 Is repair work included in maintenance plans?
No, but it prevents many issues from occurring. We offer a 10% discount for any repair work as long as you are on a maintenance plan.
Is there a charge for a service call if needed between visits?
We offer a free service call once a year in-between set services if on a maintenance plan.
Will this help my Air Quality?'
Yes! Regular cleaning (or the installation of a UV light) can help prevent growth on the inside of your system in which the air blows over.  The installation of a Reme Halo Induct Air Purifier essentially turns your A/C system into an Air Purifier.
Does the service include air filters?
With the purchase of the Plus Media Filter package, yes! This includes both the filter and the changing of the filter during regular visits. If you do not have a media filter and a regular 1 inch filter, we do sell a year's supply of monthly filters, separately.
What if my system needs to be replaced?
Every system will eventually become inefficient, or incapable of working. Under our maintenance plan(s) you will receive a 10% discount off of our regular price, plus the amount originally paid per current agreement.
I have rental properties. Is there bulk pricing?
Yes, we offer discounts for having multiple systems in different locations.  Simply contact us and we can get you more information
If I need service fast, how fast can you get to my issue?

We strive to be as fast and hassle free as possible.  We often can offer you same day service and most of the year can have system replacements installed same day or next day.
How much money will this save me in the long run?
Much more than you'll ever pay us! Just from the twice a year visits which keep systems running efficiently and your energy bill low. We aim to save you thousands in the long run for taking action proactively and prolonging the life of your system.
Is Arctic Blast included in maintenance plans?
No. Arctic Blast is only needed once, but there is a discount for our air quality and energy efficiency products and services.